"I couldn't imagine and couldn't accept the fact, for some of our fellow human beings, the world is devoid of colors."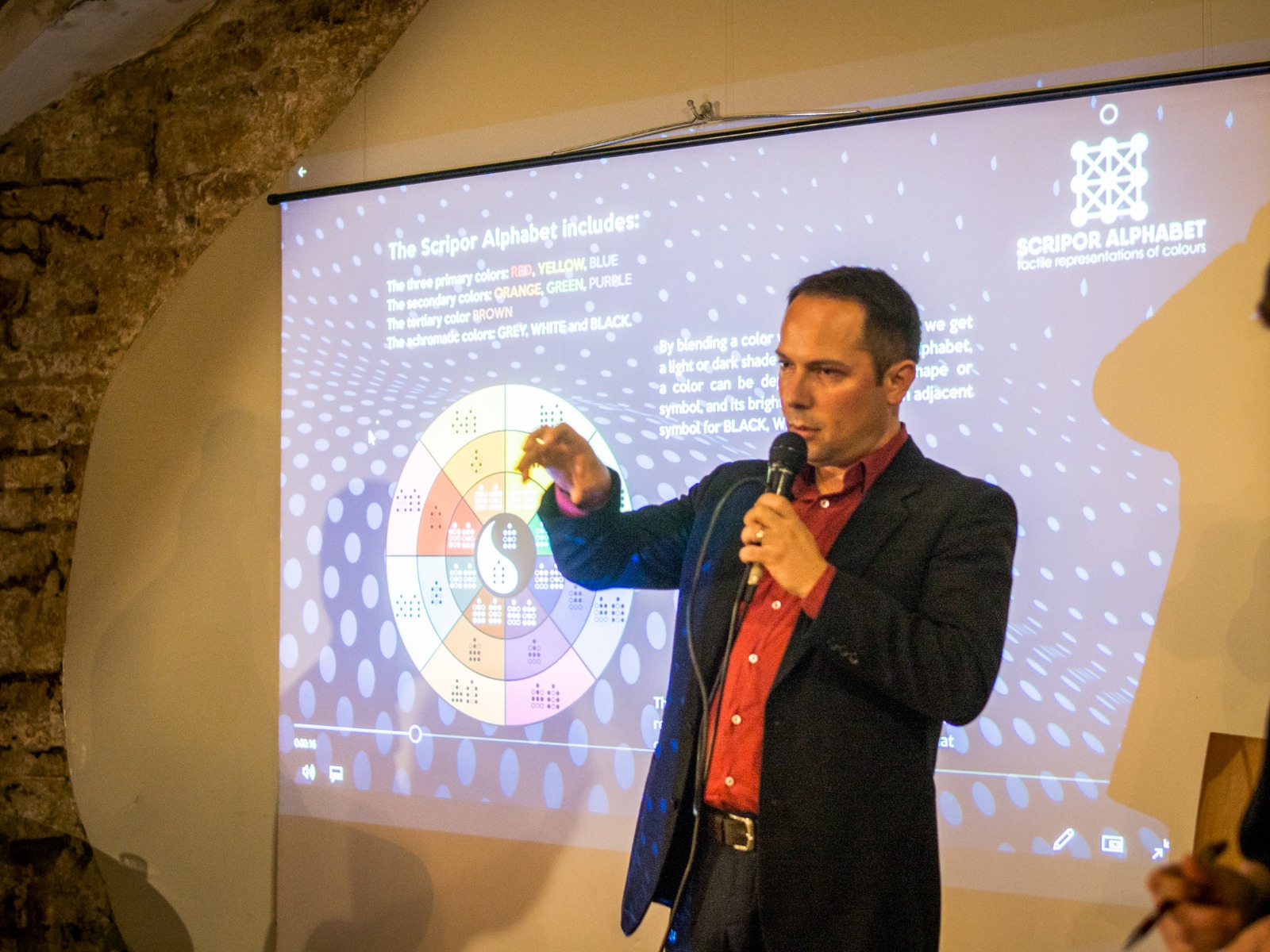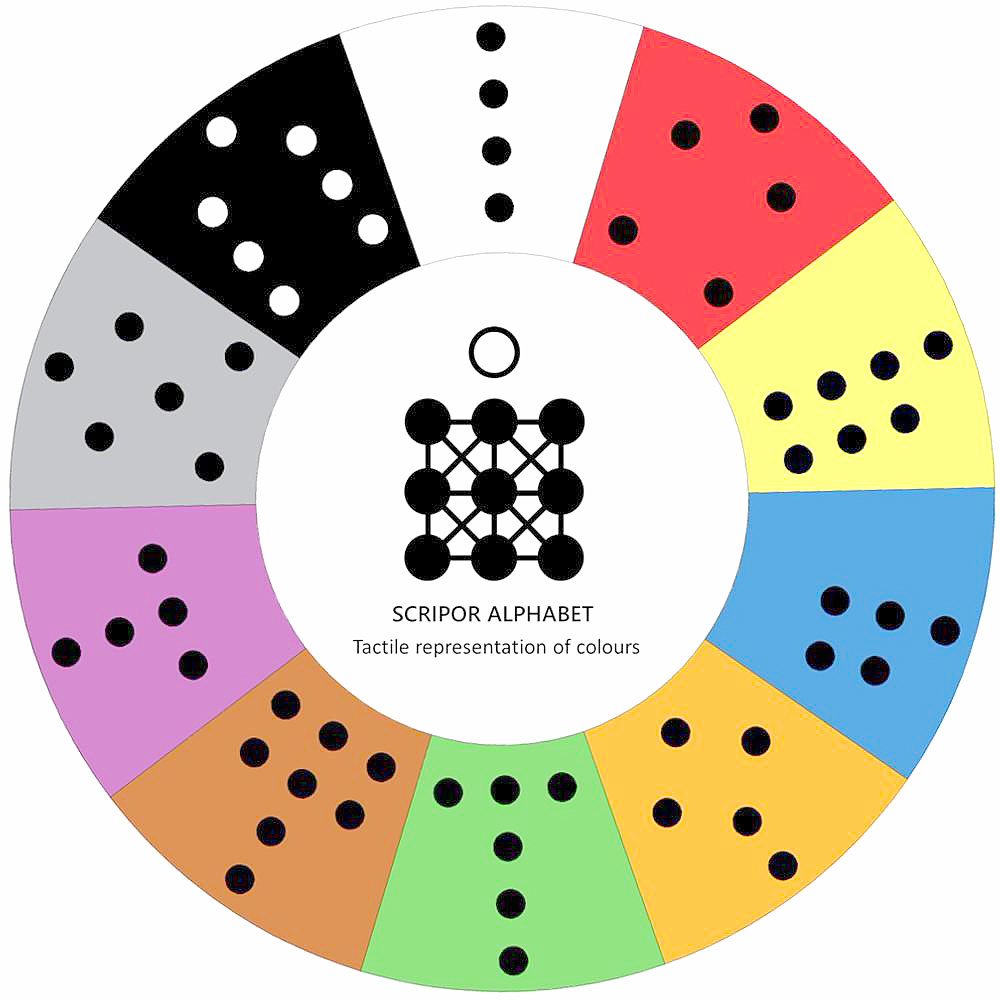 The tactile color alphabet, known as the Scripor alphabet, was named after its creator, Mr. Tudor Paul Scripor. The word "color" – regardless of language, dialect, culture, or geographic location – has been reduced to a unique, simple, and universal symbol. Color is represented by a combination of dots, which are positioned in a cell similar to the Braille alphabet.
This coding system now allows the visually impaired to effectively read, write, identify, recognize, and differentiate colors.
Romania officially becomes the first country in the world to implement the tactile alphabet of colors: Scripor, intended for blind people.
We are not just an NGO.
We are a global community.
The Scripor Alphabet Association is constantly growing and is made up of blind children, youth and adults, educators, special education teachers, psycho-pedagogues, doctors, researchers, architects, IT programmers, scientists, athletes, business developers, volunteers, and many more.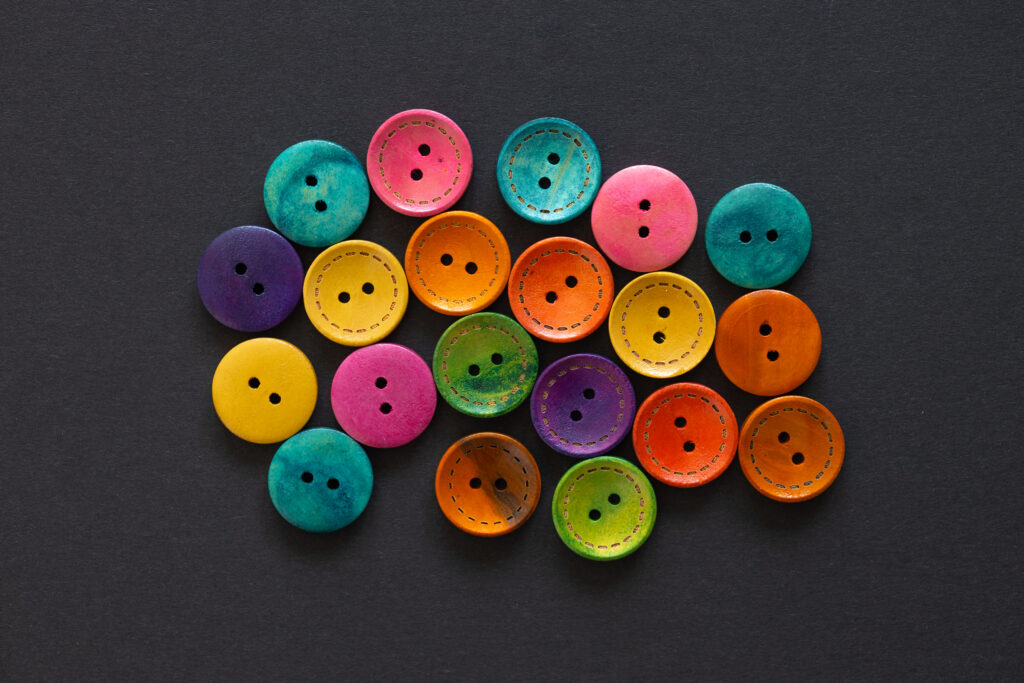 Do you have questions or want to join our community?