The Tactile Standardization of Colors, known as the Scripor alphabet, is a concept based on the extension of the Braille alphabet. This alphabet allows the visually impaired, low vision individuals, achromats (colorblind individuals) to write, read, understand, recognize, remember, and differentiate colors through touch. Using the principles of Universal Design, the tactile alphabet of colors is specifically designed to meet the needs of individuals with visual impairments, providing them with equal opportunities. By utilizing the Scripor alphabet in their activities, blind individuals will be able to fully and inclusively experience this world, which is primarily visual and colorful.
The tactile alphabet of colors, known as the Scripor alphabet, is named after its creator, Tudor Paul Scripor. It complements the Braille alphabet by representing colors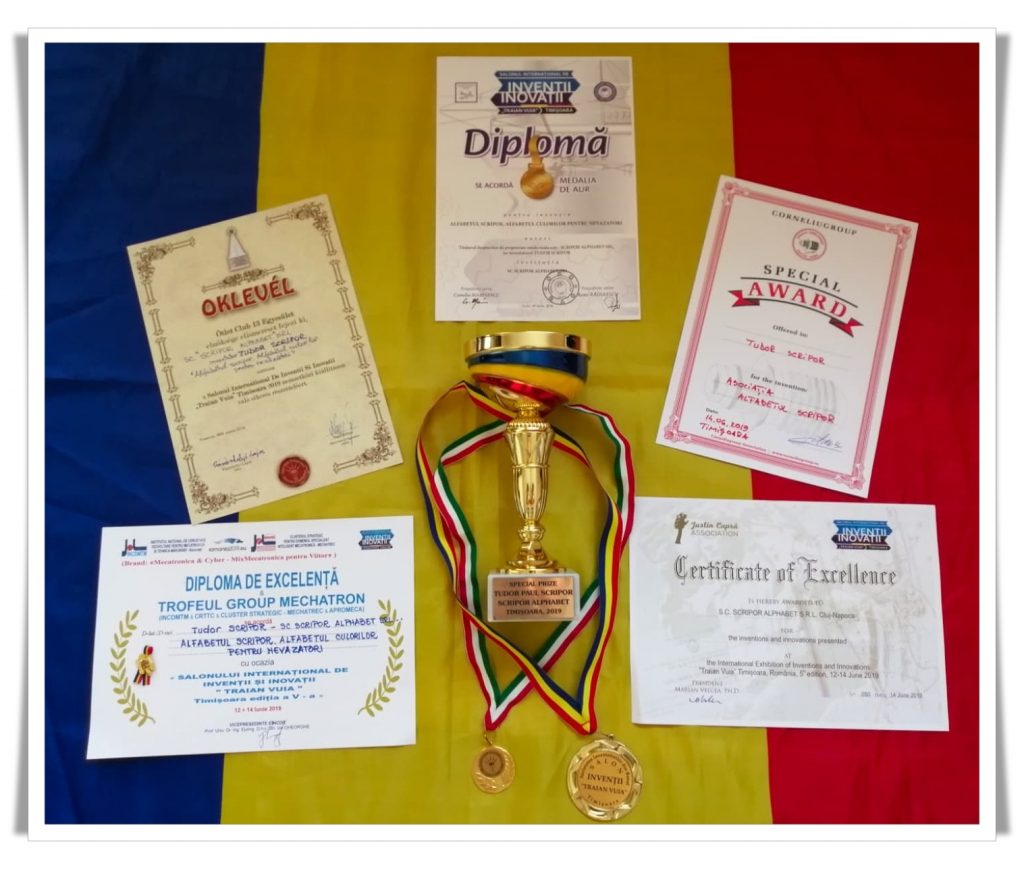 In 2019, Tudor Paul Scripor participated in Switzerland at the International Exhibition of Inventions and Innovations in Geneva.
The International Jury immediately recognized the enormous potential of this innovative color standardization system and its significant impact on everyone's lives, especially the lives of the visually impaired. As a result, "the Scripor Alphabet – the Tactile Alphabet of Colors" was awarded the Gold Medal of the Exhibition and the Grand Prize of the German Inventors Association in the "Education, Culture, and Art" category.
Tudor Paul Scripor is invited as a guest on the "Born in România" show on April 10, 2021, at 16:00, on Radio Romania Cultural. Host: Anamaria Spătaru.