After Thursday's launch of the first menus for the visually impaired at La Casa, in a partnership with Inclusive Access and Scripor Alphabet, the inventor from Cluj who created the alphabet of colors for the visually impaired spoke more about his innovation.
"In 2012, during a cultural workshop, a visually impaired student reproached me for not making him understand a painting from a chromatic point of view.
I didn't know that there was no tactile standardization of colors for them, so I started working on it. After 7 years of work, in 2019, I completed an alphabetof colors and presented it publicly at the Salon of Inventions and Innovations in Geneva, where I received the Gold Medal and the Grand Prize, offered by the European Inventors Association," said Tudor Scripor, for Cluj24.
The Scripor alphabet is characterized by universality, which means that each color is reduced to a single symbol valid in all countries, "just as red is red in Romania, Germany, and so on."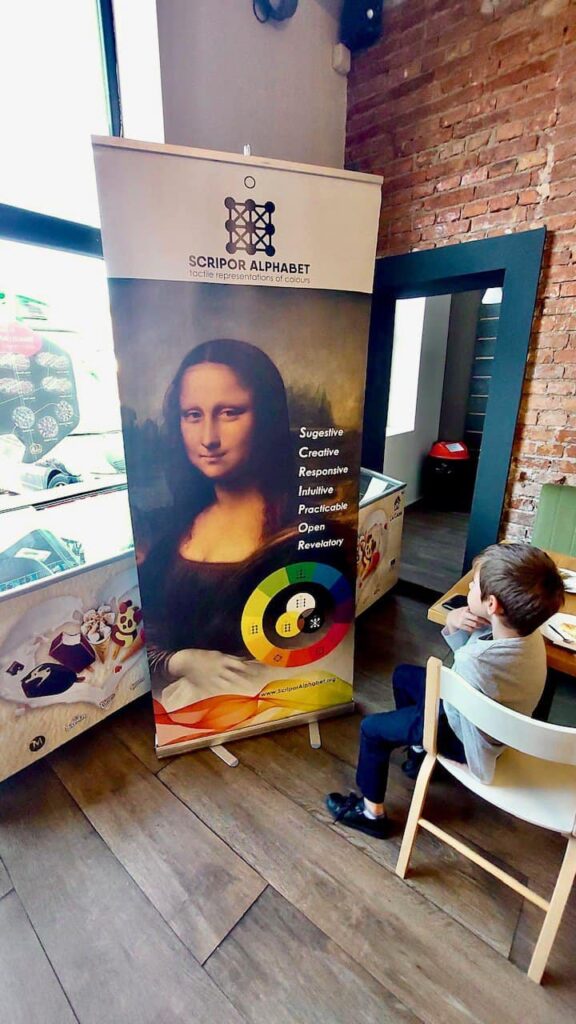 Constructive criticism, the key to success
Thus, following negative feedback, he opened up a new world of chromatics for the visually impaired, which previously seemed impossible.
As for the menus for the visually impaired, he was happy to collaborate with La Casa and Inclusive Access, hoping that they would inspire other businesses to offer equal opportunities to people with disabilities.
The menus are available in all 34 La Casa stores and restaurants in 4 counties in Romania.