Relax World, a beauty and massage salon in Florești, has launched the first printed voucher, accessible to people with visual impairments as well as those without. The project, a first for Romania, is part of the close collaboration between the Scripor Alphabet Association and Inclusive Access.
"In a society that strives to be increasingly inclusive, this initiative aims to increase awareness of the need for equal access to all services and products on the market.
"I am the administrator of a salon and a member of the Scripor Association since the summer, where my activity consisted primarily of creating vouchers for clients that would be accessible to everyone." Geo Câmpian, who is a visually impaired member of the Scripor Association and salon administrator, mentioned to Cluj24.
The inclusive and monetary value vouchers can be used for all services offered by the salon, and the QR code on their surface leads the user directly to the page with services and prices on the website https://www.relaxworld.ro/.
In other words, by using the vouchers and the massage and beauty services, the jobs of employees within the two social enterprises are supported, as is the non-profit activity of the association.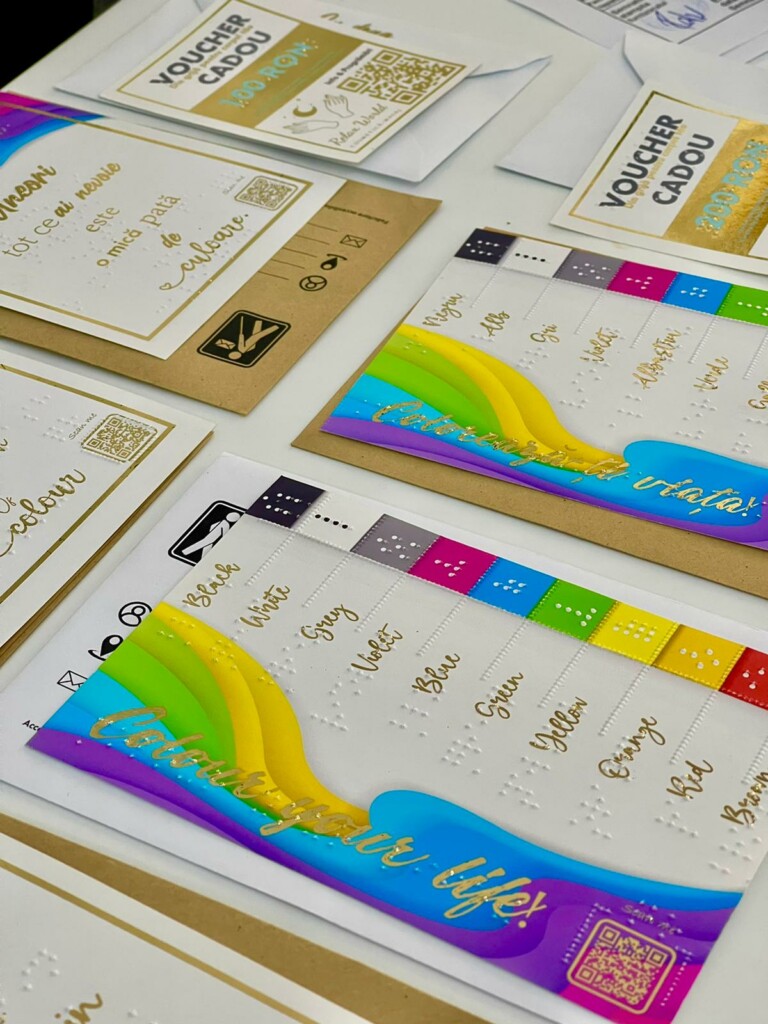 90% of the salon's profit is invested in social cases
In addition to the desire to live in a more relaxed, happier, and more productive world, there is also a social mission within the enterprise: 90% of the profit will be invested in social cases, specifically supporting financially challenged children who have a dream but cannot pursue it as a result.
"Lavinia, the entrepreneur behind this project, has 3 children, and knowing how many things are necessary both in material and psychological terms for a good raising, she wanted this project to prioritize children," stated Câmpian.
Relax World thus becomes the first service provider to offer completely accessible value vouchers to both sighted and visually impaired clients. They have been printed in the traditional way, in Braille alphabet and in the alphabet of colors for visually impaired clients, the Scripor alphabet. There are vouchers for 100, 200, and 300 lei.
Read also: PHOTO. The awarded Cluj resident who has REVOLUTIONIZED the world of the visually impaired. 1 alphabet and 7 years of study. Inclusive menus.
"We want to draw attention to them because the way they were made also addresses those with visual impairments. We hope that more businesses will implement such initiatives," he adds.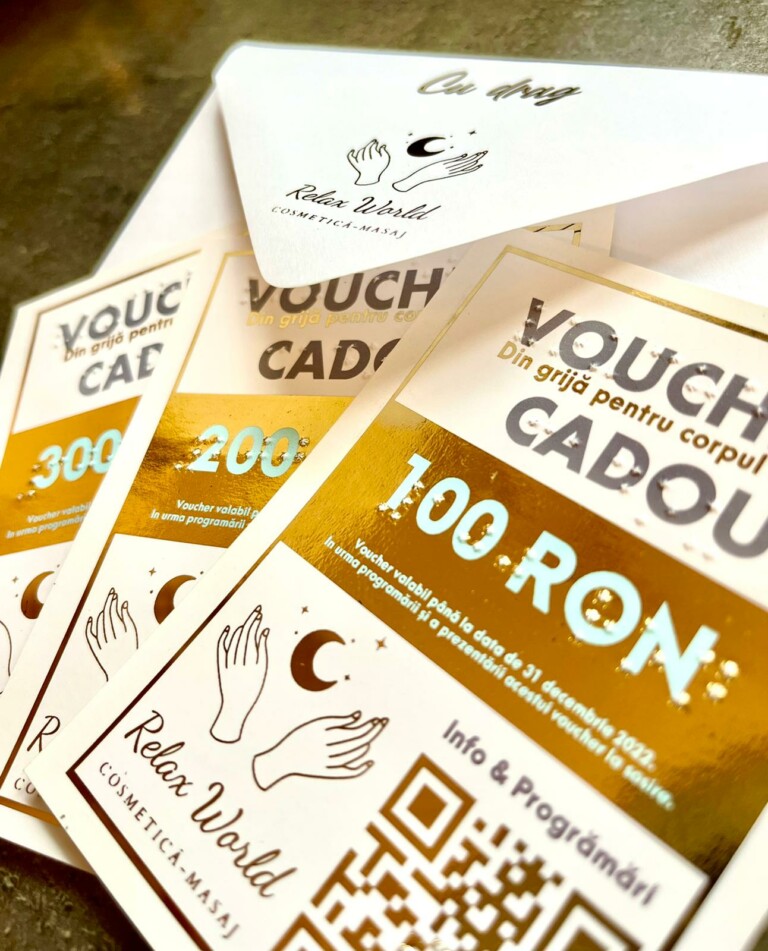 4 out of 5 employees are people with visual disabilities
At his salon in Florești, 4 out of 5 employees are visually impaired.
"There are 2 girls working in the massage department, 2 individuals in administrative roles, and 1 person, the only one without visual impairments, working in cosmetics.
I worked in human resources, even though everyone said it was impossible for a visually impaired person. That's why I joined the association, to bring about a change among others," concludes Câmpian.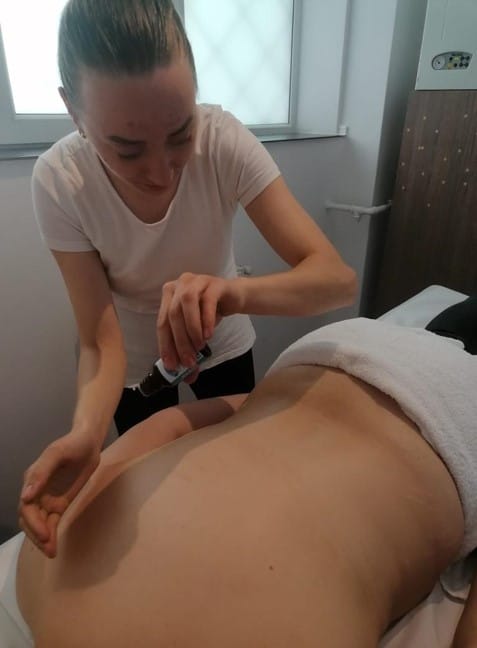 You come for a massage and have the certainty that you're doing good, without any additional cost.
The salon offers a diverse range of services for clients:
Relaxation massage
Anti-cellulite massage
Lymphatic drainage
Facial treatments
Cosmetic services
Reflexology
The certainty that you're doing good, without any additional cost.
Through the "Relaxplus – be a 10!" campaign, the company supports 5 children from disadvantaged backgrounds with monthly scholarships, allowing them to forget about daily life problems and focus on truly important aspects.
Through the "Relax Plus Talent – Push Your Limits!" segment, the salon supports 5 children per year in educational extracurricular activities such as sports or attending a music school, making their journey to maturity easier.
The most challenging program, "Relax Plus – Voice of the Customer," involves finding a cause with immediate needs that the salon can support financially, chosen by the clients.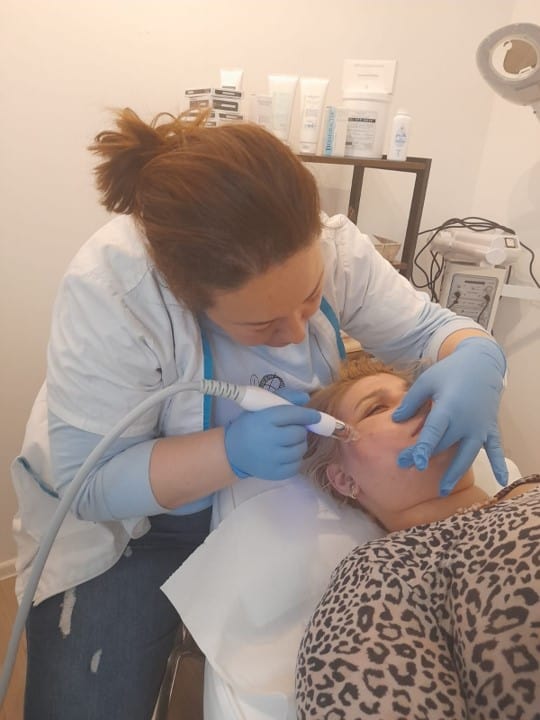 About Our Partners
Relax World is located at 1B Stejarului Street, Building 2, Florești, Cluj. Our salon's mission is to provide employment opportunities for visually impaired individuals and to contribute to society by offering material support to children in the community who excel academically but lack financial means.
Contact person: Gheorghe Câmpian
Phone: 0743 100 180
email: geo@familiacampian.ro
website: relaxworld.ro
Inclusive Access is a social enterprise funded through the project "Solidarity and Social Responsibility," implemented by the Center for Solidarity Business and the Greco-Catholic Caritas Association Cluj. They provide products and services for the accessibility of spaces, products, documents, and services necessary for upholding the fundamental rights of people with disabilities.
Contact person: Andrei Nicu
Alfabetul Scripor Association is a non-governmental, non-profit organization dedicated to implementing the tactile alphabet of colors in products and services. This innovative and easily learned universal color standardization allows individuals with visual disabilities (blindness, amblyopia, achromatopsia/color blindness) to tactically identify, write, read, recognize, and differentiate colors.
The tactile color alphabet, known as the Scripor alphabet, is named after its creator, Tudor Paul Scripor. It is a concept that complements the Braille alphabet and is exclusively used for colors.
Contact person: Tudor Paul Scripor